We recognize that all of our patients are unique and deserve to receive orthodontic care that reflects their individual needs. Our experienced and talented team is committed to working with you and your family to create a comfortable, stress-free, and rewarding orthodontic experience every time you visit our practice.
We are pleased to welcome you and your family, and we look forward to working with you.
---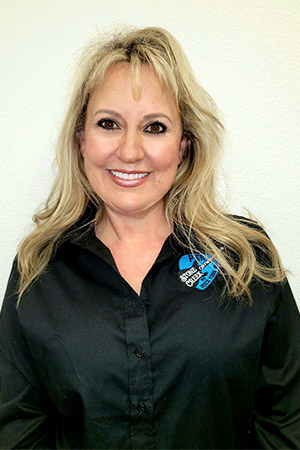 Karen
Office Manager/Financial Coordinator
I personally believe Dr. Megna is the BEST, most HONEST and EXPERIENCED ORTHODONTIST in San Antonio. I may be a little biased, being his wife of 32+ years, but I have a feeling you will agree with our many satisfied patients who have chosen Stone Creek Orthodontics for their orthodontic care.
I have been working in the practice from day one, previously behind the scenes and now in the office two days per week. Dr. CJ and I have been blessed with amazing, loyal staff members. They each bring their own personalities to help create a warm, welcoming, and fun atmosphere. Within the first few minutes of walking through our doors, you will see a wonderful group of ladies who put our patients first and who truly work well together and enjoy each other's company.
When not working at the office, I enjoy doing Pilates, taking walks and going on vacation getaways. I especially love spending time with our daughters Kaylee and Kristen and our dogs Chloe and Jax.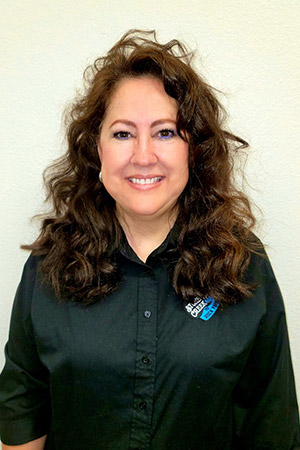 Alicia
Assistant Office Manager/Insurance Coordinator
As an assistant office manager, I have used my "family manager" talents to transition from stay at home mom to business professional. I have enjoyed working with Stone Creek Orthodontics over the past year and a half. I always look forward to working with such a great team of employees who are dedicated and fun to be around as well as becoming friends with all of our awesome patients.
I graduated from UTSA with a degree in Interdisciplinary Studies and am happy to see what I learned put into practice.
My down time is being spent taking care of my wonderful family. I feel blessed to have three beautiful adult children and being Omi to my three grandbabies. My husband and I are enjoying his retirement and loving life together.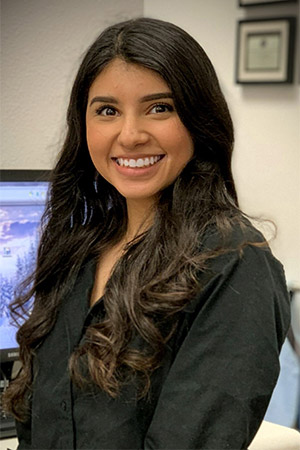 Cameron
Front Office Receptionist/Scheduling Coordinator
I was born and raised in San Antonio. I have been working in the dental field for the past three years and since June 2020, I have enjoyed working with Dr. CJ and Stone Creek Orthodontics. From day one, I was told working with SCO is like being with family and that is 100% true. I've never been so close to a group of co-workers. My favorite part of working here is getting to know all of the patients and looking forward to their appointments. Building relationships makes my heart full!
I have a beautiful daughter, Leia who keeps me busy and on my toes. We love watching movies together and going for walks. When I'm not with my daughter, you will find me at the gym, my other happy place. I look forward to meeting you soon!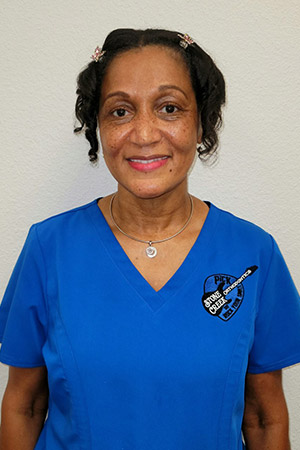 Yonette
RDA - Orthodontic Assistant
I am a Registered Dental Assistant in the State of Texas. I attained my dental registration from the Texas Academy of General Dentistry. I have been working with Stone Creek Orthodontics for the past nine years and absolutely take pleasure in what I do. I discovered a fascination with orthodontics while working as a contractor/orthodontic assistant for the military at the US Naval Dental clinic in Rota, Spain. I am grateful for the opportunity to participate in creating beautiful SMILES!
I was born in Guyana, South America, but Toronto, Canada is where I call home. I moved to Texas in 2009 and live with my amazing husband Donald and my two energetic sons, DJ and Dior. I enjoy reading, listening to music, and traveling.
It has been refreshing working here at SCO. Dr. CJ and our staff have been diligent in their commitment to patient care. Our consummate professionalism and superior orthodontic expertise makes for an exciting and challenging work environment. I am delighted to be a member of such a stellar team and serving YOU on your journey to an award-winning smile!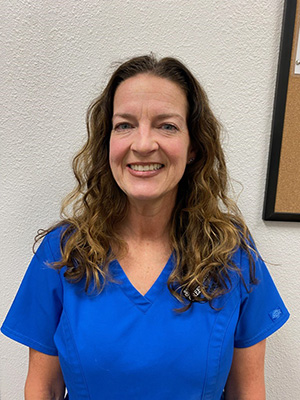 Kelly
RDA - Orthodontic Assistant
I have been a Registered Dental Assistant for 30 years, with 18 years being devoted to the specialty of orthodontics. During my career, I've had the pleasure of working and being licensed in Ohio, Florida, New York, and now Texas. My biggest professional accomplishment was receiving the Dental Assisting National Board (DANB) Certification, which only approximately 9% of dental assistants pursue this specialty certification.
In 2013, my family and I relocated to San Antonio from New York. Soon after, I joined the wonderful orthodontic team at Stone Creek Orthodontics. Over the past eight years, I've enjoyed working alongside Dr. Megna creating beautiful smiles.
When I'm not at work helping make patients' smiles sparkle, you will find me at one of my two teenaged sons' sporting events in soccer, football, or track. But if it's truly "free time," I'm all about doing Pinterest craft projects or binge watching Netflix!
Georgia
RDA - Orthodontic Assistant
I am a registered Dental Assistant (RDA) in the State of Texas. I graduated from the San Antonio College dental assisting program in 2020. During my internship here at SCO, I discovered how much I loved the specialty of orthodontics! I have always found it very satisfying to transform a patient's smile into one they love! After I was offered a job at Stone Creek Orthodontics during my internship, I have come to truly love being a part of Dr. CJ's staff.
I currently live in Seguin where I was raised. I enjoy spending quality time with my husband Austin and our cat. In my free time, I also enjoy volunteering in my community, hiking, photography, and traveling!
I look forward to meeting you and assisting you in creating a beautiful smile, custom-tailored to you—a smile that you, Dr. CJ, and I will be proud of, one that you can share with the world!

Ruby
RDA - Orthodontic Assistant
I am a Registered Dental Assistant (RDA) in the State of Texas. I attained my dental registration from San Antonio College in February 2015. My passion is orthodontics and I have been happy to call Stone Creek Orthodontics my home on and off over the past five years. After earning my RDA certification, I completed my Bachelor's degree in Biology with a minor in Psychology from Texas A&M-San Antonio.
During "my" time, I enjoy spending time with my boyfriend and family. My hobbies are reading books, of which, my favorite all time books are the Harry Potter series. I also enjoy doing crafts on my Cricket machine and creating new projects.
I have enjoyed working with Dr. CJ and our team here. In the world of orthodontics, I love that there is always new technology and knowledge to obtain. I look forward to meeting you and being a part of your journey in creating your unique SMILE!
---